DO YOU NEED HELP?
We're here to serve you and we provide free estimates.
Home is where the heart is. Hentges Tree Service wants you to have a safe, beautiful property for your family to enjoy. We can help you maintain attractive trees which add significant value to your property.
Below, you'll find the services that we offer. Remember: If you've got a tree, we're the people to see!
Storm Management
If you need storm clean up, we can help. If you'd like to prepare your tree to better withstand the next storm, we can do that, too!
Insect & Mite Treatment
We can rid your trees of insects and in some case, prevent them for attacking your trees in the first place.
Tree Removal
We remove trees carefully and efficiently minimizing waste and damage to the surrounding landscape.
Tree Pruning
Pruning trees can be done for hazard mitigation or maintenance.
Tree Selection
The right tree in the right place will help ensure a beautiful landscape for years to come.
Stump Removal
We help you quickly and easily restore your property to its full beauty.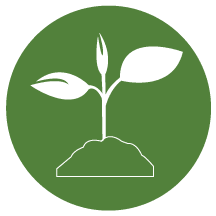 Tree Fertilization
You want your trees to look their best. That's why it is important to provide them with the nutrients they need.
Tree Disease Treatment
We can take preventative measures to help protect your trees for years.
Pre-construction Tree Protection
We can help protect your valuable trees from construction damage.
"During our last storm, I had a tree fall on my porch and car. I called many to help but most would take days. Hentges came very quickly and took care of it quickly the same day. The rate was very reasonable and will call them every time I need this service again."
Linda Hickey
"This is a good outfit that comes in and gets the job done. I am very pleased with them and do not hesitate to recommend them. Great guys to work with!"
Vernon Gage
"Thank you for the great service from Jose and Sam. They did a great job! Very appreciated! Will always call you for our tree service needs!"
Danny & Susan Farris
Boonville, MO
"Thank you so much for your prompt and complete service. Very impressed with the clean up! Excellent job! We would highly recommend you!"
Brian & Nan Lindstrom
Fulton, MO
"Thanks to your crew! The trees look great and they cleaned up the yard so well, I could hardly tell they had been there."
Ms. Judy Eggen
Centertown, MO
"Jose, Phillip and Robert were polite and courteous. And the work performed by each was just what I imagined. Each did a spectacular job. Thanks for assigning and sending such a great crew to complete my project."
Joe Bakos
New Bloomfield, MO
"Just wanted to say thanks very much for the excellent work by your employees! We've received many compliments on the new, improved look of our home place. Yes, there is more work to be done next year. I'll be calling for an appointment (next year) and I look forward to continuing a long, overdue clean up. Thanks and best wishes to all."
Dennis Smith
Rocheport, MO
"Your crew did a great job trimming and removing our trees. Dakota is always a pleasure to work with as we discuss how to make the trees look better. Your work crew; Eric, Joe and Blake worked hard from beginning to end and were just excellent to work with! Your company has provided excellent tree service multiple times, and we appreciate it!"
Ron & Diane Gresham
Jefferson City, MO
DO YOU NEED HELP?
We're here to serve you and we provide free estimates.